Descrizione
EK-FB ASUS X399 GAMING RGB Monoblock – Nickel è un sistema di raffreddamento completo (CPU + Motherboard) svillupato per schede con chipset ASUS® AMD® X399 Chipset e socket AMD Socket TR4 AMD Ryzen™ Threadripper™. Questo articolo è compatibile unicamente con le seguenti motherboard ASUS®: 
ASUS ROG Zenith Extreme
ASUS PRIME X399-A
ASUS ROG Strix X399-E Gaming
Designed and engineered in cooperation with ASUS®, this monoblock uses award-winning EK-Supremacy EVO cooling engine to ensure the best possible CPU cooling. This water block directly cools AMD® Socket TR4 type CPU, as well as the power regulation (MOSFET) module. Liquid flows directly over all critical areas, providing the enthusiasts with a great solution for high and stable overclocks. Using such a monoblock gets rid of the small fan that can be found on some X399 motherboards,  hidden under the I/O cover.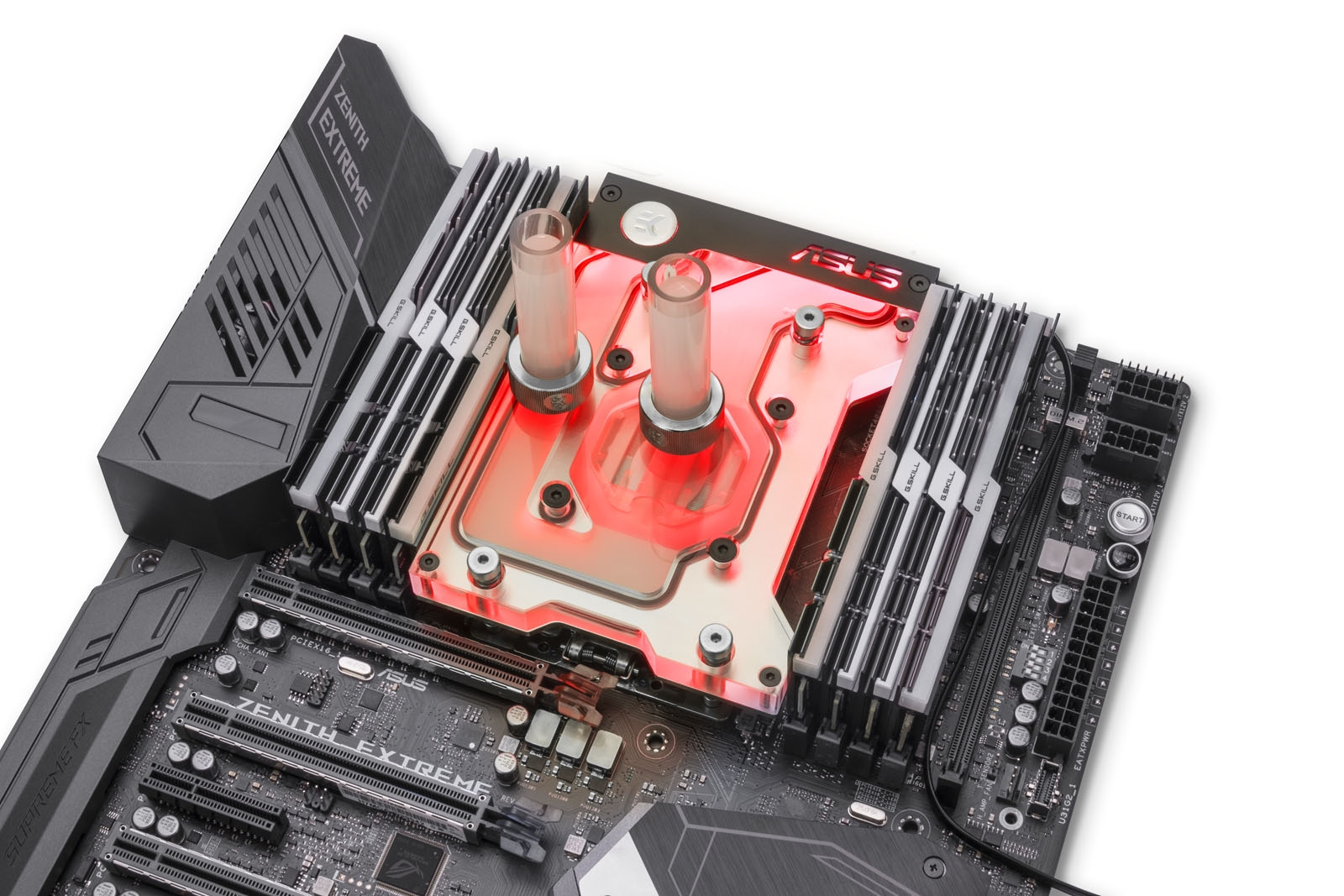 This X399 platform based monoblock also comes with a redesigned bigger cold plate. The new design ensures that the monoblock has mechanical contact with the entire Ryzen™ Threadripper™ processor IHS, thus enabling better thermal transfer. The base of the monoblock is made of nickel-plated electrolytic copper while the top is made of quality acrylic glass material. The main nickel plated mounting screws and brass screw-in standoffs are pre-installed so that the installation process is quick and easy.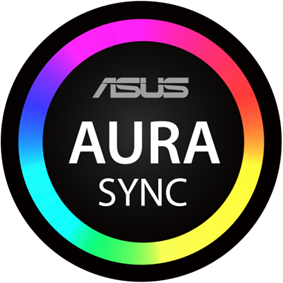 The monoblock is equipped with a Digital RGB LED strip that connects to the dedicated digital 4-pin header on the motherboard. ASUS X399 series motherboards use the most advanced LED system on the market allowing a new world of illumination possibilities. Using the digital LED header, users can individually address color to each LED on the monoblocks integrated Digital LED strip. The LED strip cover can easily be removed for adjusting the cable orientation or replacing the Digital LED strip with an ordinary LED strip or any other custom solution as well!
Unlike other solution on the market, this is a true one-piece, sturdy and reliable liquid cooling product which requires only two connector fittings for proper operation.
The enclosed thermal pad is used on voltage regulator modules to improve cooling performance of the water block. For the CPU please use the enclosed (electrically non-conductive) thermal grease EK-TIM Ectotherm.
Enclosed: 
– EK-FB ASUS X399 GAMING RGB Monoblock
– Mounting mechanism
– Thermal grease EK-TIM Ectotherm
– Thermal pads
CPU socket compatibility:
– AMD Socket TR4 for listed motherboards


Made in Slovenia – Europe!
PLEASE NOTE:
TO PREVENT DAMAGE TO YOUR WATER BLOCK, YOUR COOLANT MUST CONTAIN ANTICORROSIVES AND BIOCIDES! EK RECOMMENDS USE OF EK CRYOFUEL COOLANTS.
Fittings are not included! Two fittings are required for proper operation. Due to the immense variety of fittings/barbs available on market and no prescribed standards, we guarantee compatibility only for connectors bought from our website.
The built-in 4pin Digital LED strip is compatible only with the onboard 4-pin 5V digital LED header.
Fittings are just for showcase and are not included!
This product should NOT be installed with any aluminum Fluid Gaming parts!