Descrizione
EK-Quantum Momentum ROG Rampage VI Encore D-RGB – Plexi è un sistema di raffreddamento pensato in modo specifico per dissipare CPU Intel® Socket 2066 montate su motherboard ROG Rampage VI Extreme Encore.
Questo monoblocco è dotato dell'ultimo motore di raffeddamento EK a bassa restrizione ed elevate performance, oltre che una sofisticata illuminazione D-RGB 3-pin 5V indirizzabili compatibili con ASUS® Aura Sync .
La serie EK® Momentum utilizza la quinta generazione del motore di raffreddamento EKWB per garantire le migliori performance ed un elevato flusso di refrigerante. Il monoblocca dissipa direttamente la CPU Intel® Socket 2066 type CPU ed i  MOSFET, garantendo le migliori prestazioni in overclock.
La base è realizata in rame nichelato di elevatissima purezza lavorato tramite CNC. Il top è realizzato in acrilico, sempre lavorato in CNC. L'installazione è semplice e veloce grazie agli stand-off pre installati.

Il monoblocco è accompagnato da una barra in alluminio anodizzato che copre i componenti critici normalmente coperti dalla I/O cover (scheda di rete, ecc)

Compatibilità:
ROG Rampage VI Extreme Encore.
Il monoblocco Momentum è inoltre dotato di un sofisticato sistema di illuminazione D-RGB (led indirizzabili) che si collega a un connettore D-RGB 5V a 3 pin standard.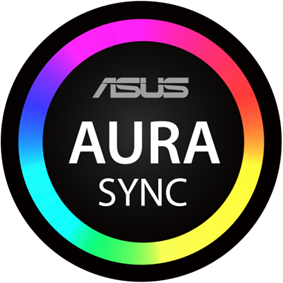 Il prodotto è compatibile con ASUS Aura RGB. La freccia presente sul connettore a 3 pin deve essere allineata con il pin +5V della scheda madre.
Technical specifications:
– RGB connector 3-pin 5V digital LED header (Pinout: +5V, D, blocked, G)
Enclosed:
– EK-Quantum Momentum ROG Rampage VI Encore Monoblock
– I/O heatsink
– Mounting mechanism
– Thermal grease EK-TIM Ectotherm
– Thermal pads
Made in Slovenia – Europe!
PLEASE NOTE:
The use of specifically engineered coolants that contain corrosion, scale, and biological inhibitors is mandatory to prevent damage to your nickel-plated water block! EK is offering a selection of such products in the

coolants

section.
This product should NOT be installed with any aluminum EK Fluid Gaming parts!
Fittings are not included! Two fittings are required for proper operation. Due to the immense variety of fittings/barbs available on market and no prescribed standards, we guarantee compatibility only for connectors bought from our website.
Using delidded CPUs with monoblocks is not recommended as it can lead to poor cooling contact and performance.
The arrow marking on the 3-pin LED connector is to be aligned with the +5V marking on the D-RGB (A-RGB) header.