Descrizione
EK-Quantum Momentum ROG Zenith II Extreme D-RGB – Plexi è un sistema di raffreddamento pensato per coprire interamente la ampia superficie delle CPU AMD HEDT Ryzen Threadripper.
Il monoblocco è accompagnato da una barra in alluminio anodizzato che copre i componenti critici normalmente coperti dalla I/O cover (scheda di rete, ecc) 
EK-Quantum Momentum ROG Zenith II Extreme è compatibile con le schede madri ASUS® ROG Zenith II Extreme motherboards che supportano il Socket sTRX4 AMD Ryzen Threadripper processors:
ASUS ROG Zenith II Extreme
ASUS ROG Zenith II Extreme Alpha
Progettato in collaborazione con ASUS®, questo monoblocco utilizza il motore di dissipazione Velocity sTR4 per garantire le migliori performance di raffreddamento. Dissipa direttamente la CPU AMD Socket sTRX4 e i MOSFET.
Questa piattafroma TRX40 è realizzata con un cold plate di dimensioni maggiorate. Questo nuovo disegno assicura che tutta la superficie del processore sia coperta. La base è realizata in rame nichelato di elevatissima purezza lavorato tramite CNC. L'installazione è semplice e veloce.
Il monoblocco Momentum è inoltre dotato di un sofisticato sistema di illuminazione D-RGB (led indirizzabili) che si collega a un connettore D-RGB 5V a 3 pin standard.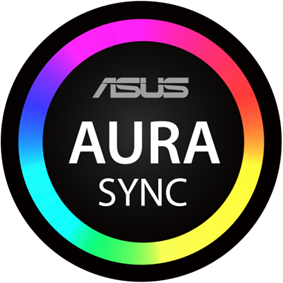 Il prodotto è compatibile con ASUS Aura RGB. La freccia presente sul connettore a 3 pin deve essere allineata con il pin +5V della scheda madre.
Contenuto:
– EK-Quantum Momentum ROG Zenith II Extreme Monoblock
– Mounting mechanism
– Thermal grease EK-TIM Ectotherm
– Thermal pads
CPU socket compatibility:
– AMD Socket sTRX4 for listed motherboards


Made in Slovenia – Europe!
Note del produttore EKWB:
The use of specifically engineered coolants that contain corrosion, scale, and biological inhibitors is mandatory to prevent damage to your nickel-plated water block! EK is offering a selection of such products in the coolants section.
This product should NOT be installed with any aluminum EK Fluid Gaming parts!
Fittings are not included! Two fittings are required for proper operation. Due to the immense variety of fittings/barbs available on market and no prescribed standards, we guarantee compatibility only for connectors bought from our website.
The arrow marking on the 3-pin LED connector is to be aligned with the +5V marking on the D-RGB (A-RGB) header.